Card Messages. What to Write in a Greeting Card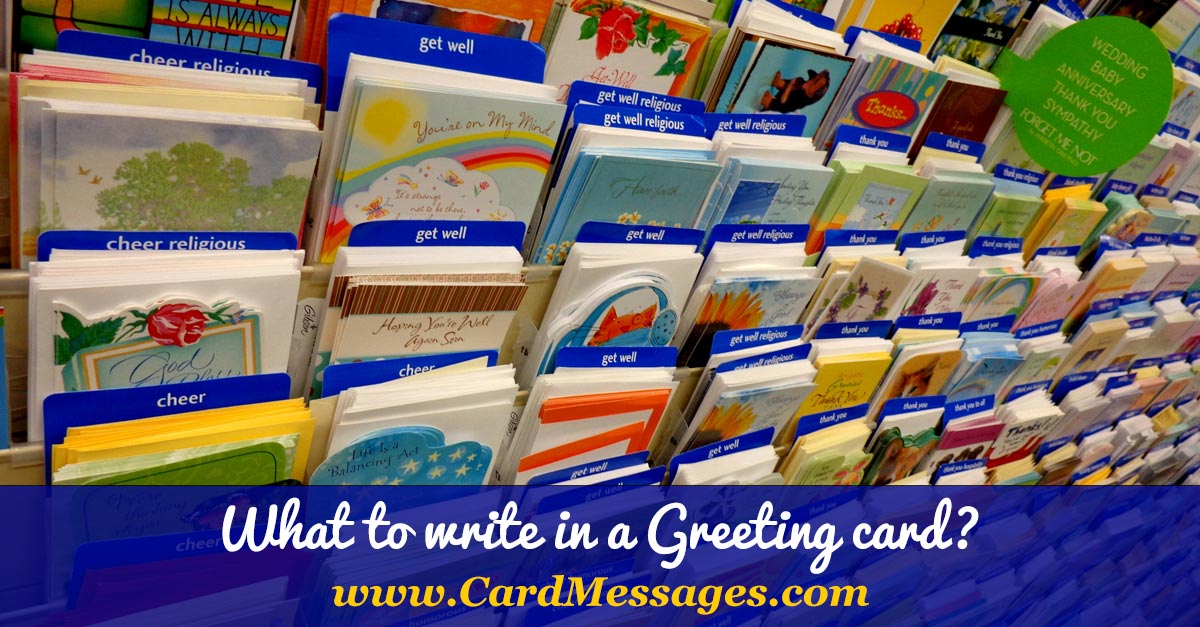 You can add your personality to many of the events in your life with a special card, letter, or an e-mail with a heartfelt message for your loved ones, friends, or colleagues. Greeting card messages found on this site can help you with the right words or, if you want to write them yourself but maybe you're at a loss for words, this site can help give you the inspiration you need. We here at www.CardMessages.com invite you to peruse our collection of card messages, quotes and wishes to give you that extra lift. Happy searching and writing the messages you want.
SPECIAL DAYS
EVERYDAY
HOLIDAYS
We here at Greeting Card Messages strive to create a useful and exciting collection of messages and quotes for many events that occur throughout your life. If you were at a loss for words or just needed some inspiration, we hope you have been able to find the right combination of words to create your messages. Please feel free to recommend our website to your friends, colleagues, and family members so they can find what they need. Also, contact us if you have any recommendations or comments. We wish you a terrific day and look forward to seeing you again!