Thanksgiving Messages. What to Write in a Thanksgiving Card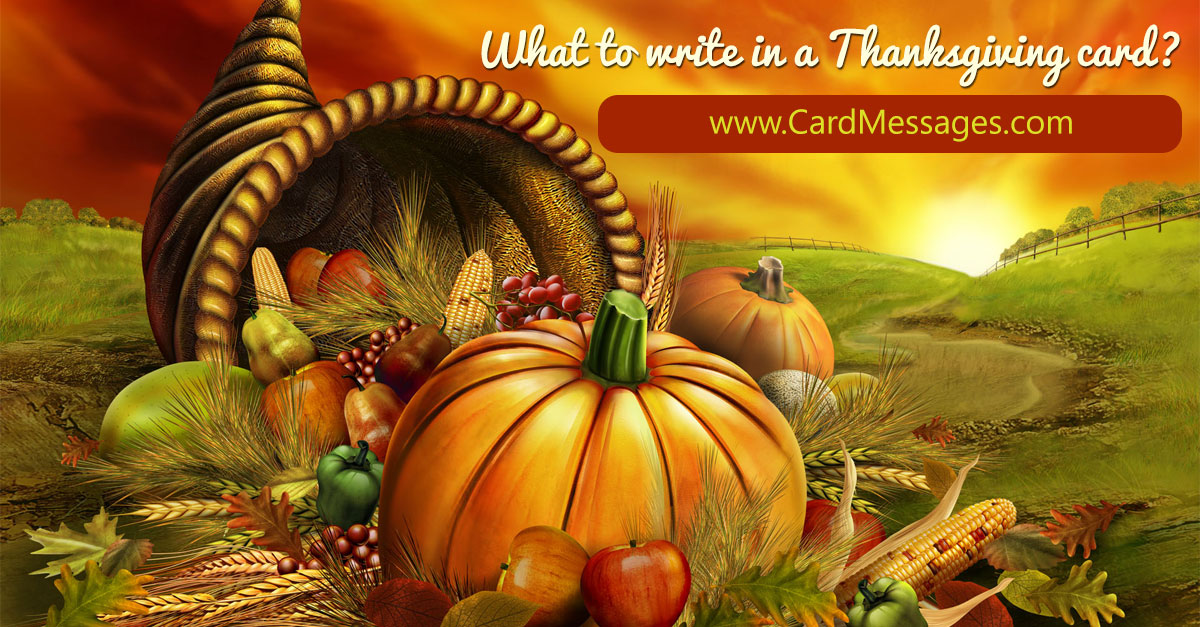 Ever since the Pilgrims shared their autumn harvest feast with the Wampanoag Indians in 1621, Americans have enjoyed Thanksgiving. President Lincoln made Thanksgiving an official holiday in 1863. Thanksgiving is a time for family and friends to share their thanks, volunteer to help the less fortunate, and enjoy a bountiful feast together. Creating Thanksgiving quotes for your family and friends lets them know you think about them at this special time. If you have a loss for words or just need inspiration, look through this site to find what you need. We here at www.CardMessages.com wish you a Happy Thanksgiving!!
Thanksgiving Messages
---
Whether sending your thanks for your family or friends or both, we hope you were able to find some useful Happy Thanksgiving messages and Happy Thanksgiving quotes on our site. If you were at a loss for words or needing some inspiration, we give thanks that you looked through our lists of messages to create the perfect Happy Thanksgiving card. Please feel free to share our website with your family members, friends, and colleagues to help them create their own special Thanksgiving messages. And remember, giving thanks can happen all through the year.