Hanukkah Messages. What to Write in a Hanukkah Card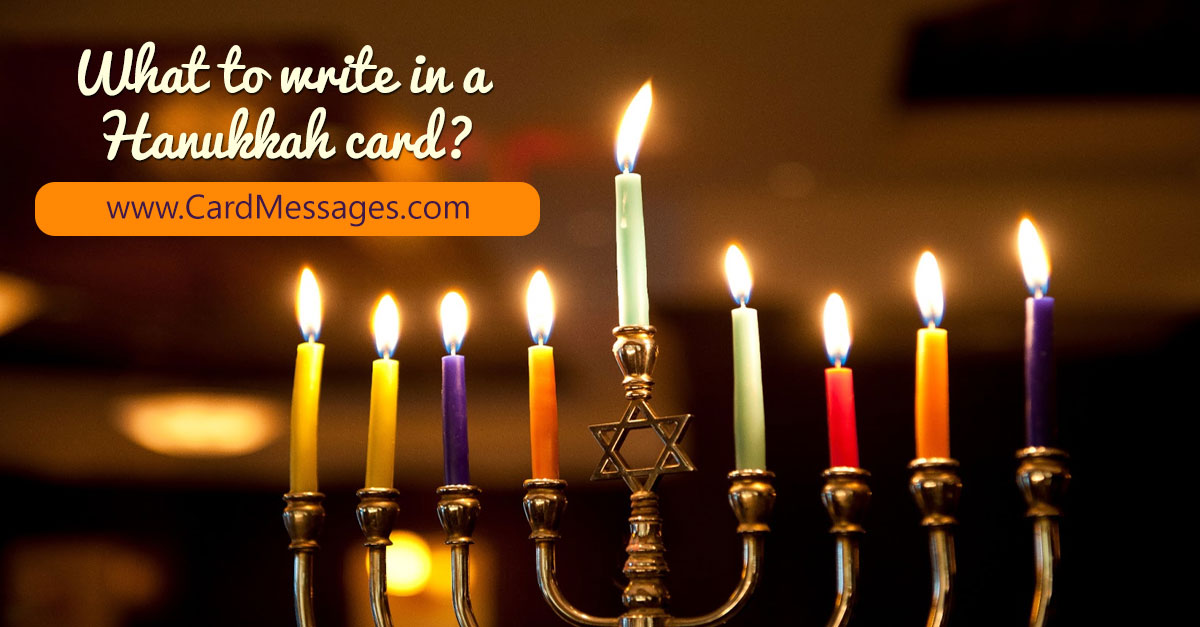 Hanukkah, or Chanukah, has been a Jewish celebration for more than 2100 years. The eight-night commemoration of the rededication of the Second Temple in Jerusalem takes place around the November/December timeframe each year. The lighting of the nine-candle menorah, the tasty latkes, and delicious sufganiyot make Hanukkah a tradition for all to remember. Sending Hanukkah wishes and cards to your loved ones helps create lasting memories. If you're at a loss for words or need inspiration to create your Hanukkah greetings, please look throughout our collection of Hanukkah messages, sayings and quotes. We here at www.CardMessages.com wish you and your family and friends a blessed Hanukkah celebration!
Hanukkah Messages
---
We hope that you found our website helpful and were able to find some terrific Hanukkah greetings and Hanukkah messages for your family and friends. Each card you created should have had a unique message either from this website or through a combination of messages you found here. Or, at least it helped provide you with inspiration to create your own personalized messages. Please feel free to share our website with your family, friends, and colleagues so they can enjoy its benefits as you have. If you have any suggestions for us, please contact us with your recommendation. Thank you for visiting us today.