Valentines Day Messages. What to Write in a Valentine's Day Card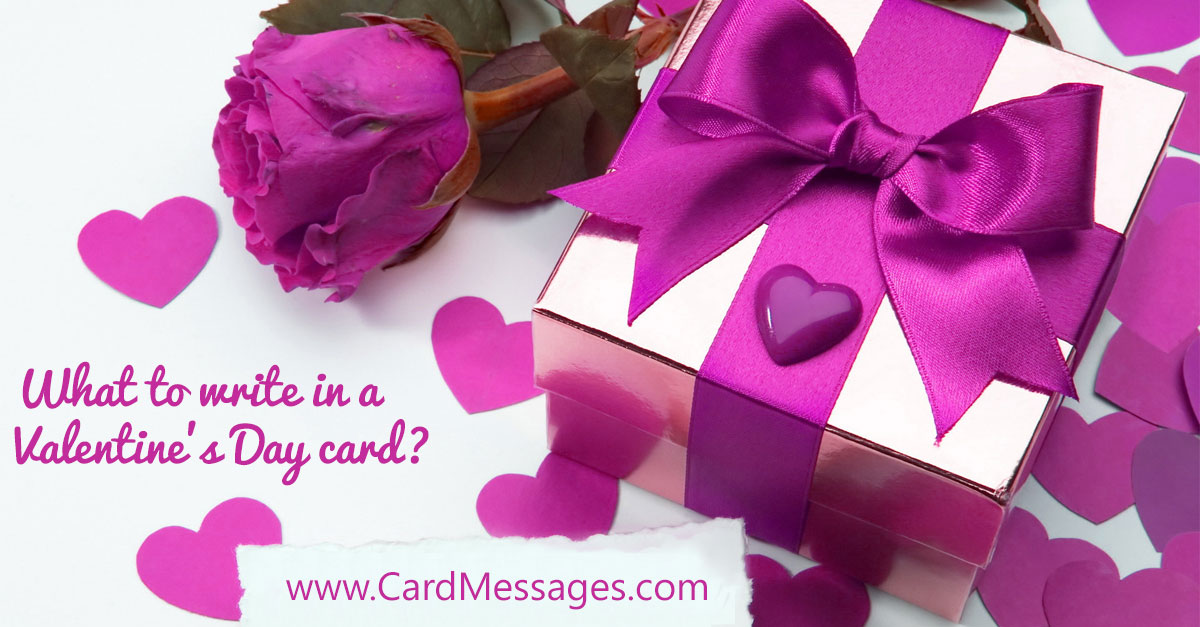 If you are looking for the right words to personalize your Valentine card or just need some inspiration to create your own words, we have created a huge collection of Valentine quotes, phrases, and verses for you to search through. We have painstakingly developed 28 categories of these Valentine messages to suit almost every possible need you may have. We invite you to look through multiple categories and combine the messages into a unique set of verses for the love of your life, your friends, your family, and work colleagues. We here at www.CardMessages.com wish you a lovely Valentine's Day!
Valentines Day Messages
---
We hope you have enjoyed reading through our collection of Valentine's Day quotes and messages. If you found the right phrases to add to your cards, then we're thrilled that the loves of your life or friends or colleagues you sent them to will enjoy the enrichment of your kindness and caring. Please share our website with your friends, colleagues, and family members. We aim to help as many people as possible find the right words to express their love to all those they wish to send it to.