Christmas Messages. What to Write in a Christmas Card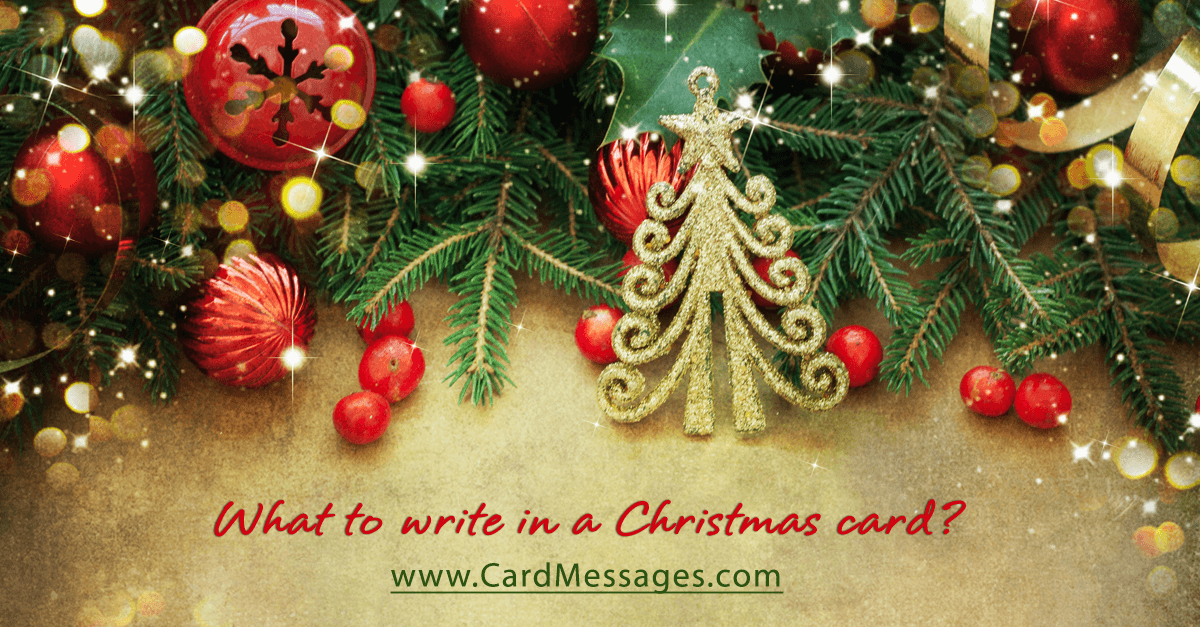 Christmas Time may be fast approaching or already upon you. Whether you're ahead of the game in planning your Christmas card lists or trying to get them done at the last minute, you may need a few examples for inspiration. To help you with this project, we have created 36 specialized categories of Christmas messages for you to use free of charge! We designed each of the categories to capture as many potential types of people to whom you may want to send Christmas wishes. You will see that the messages and Christmas greetings have fun-filled, heartfelt, and appropriately positive sayings to help you spread the Christmas Spirit. We here at www.CardMessages.com wish you a very Merry Christmas and Joyeux Noel!
Christmas Messages
---
We hope you had fun searching through our collections and found the perfect saying or at least became inspired to write one! If you have any Christmas quotes that you did not see listed in our collection, please feel free to contact us. We wish you a very Merry Christmas and a Happy Holiday Season. Come see us again and feel free to share our website with your family and friends. We aim to help as many people as possible in their quest for creating the perfect Christmas card messages.