St Patricks Day Messages. What to Write in a St. Patrick's Day Card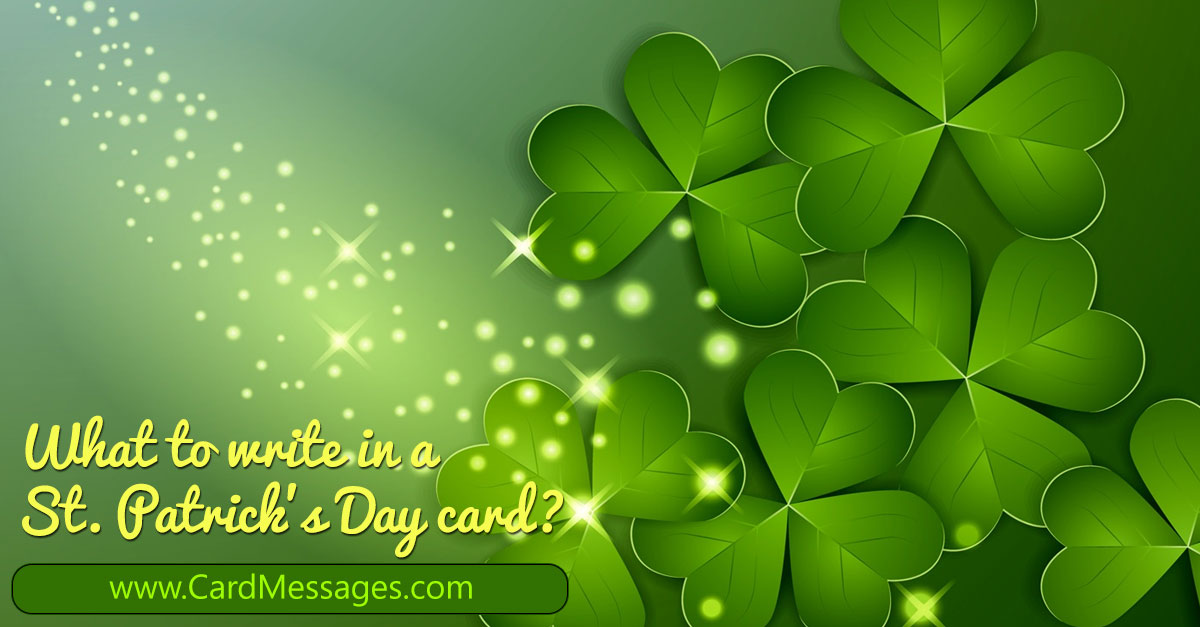 Celebrating the religious feast day of Saint Patrick, who died in the fifth century on March 17th in the year 461, has transformed from a purely religious occasion in Ireland to a world-wide phenomenon. Whether you're Irish or not, you may wish to send St. Patrick's Day messages to your family and friends. If you are at a loss for words or just want some inspiration to write your own messages, please look through our collection of St. Patrick's Day quotes. Create a personalized card and send it to each of your family and friends today. We here at www.CardMessages.com wish you a terrific green day!
St. Patrick's Day Messages
---
Your plan to enjoy the green of St. Paddy's Day hopefully includes sending special St. Patrick's Day messages to your friends and family. We hope you found all the special St. Patrick's Day sayings you needed to create the cards, e-mails, and other messages. Or, we hope that at least we helped to inspire you to write your own. Please feel free to share our website with your friends, family, and colleagues. If you have any suggestions for us, we'd love to hear from you so please contact us.