Happy Easter Messages. What to Write in an Easter Card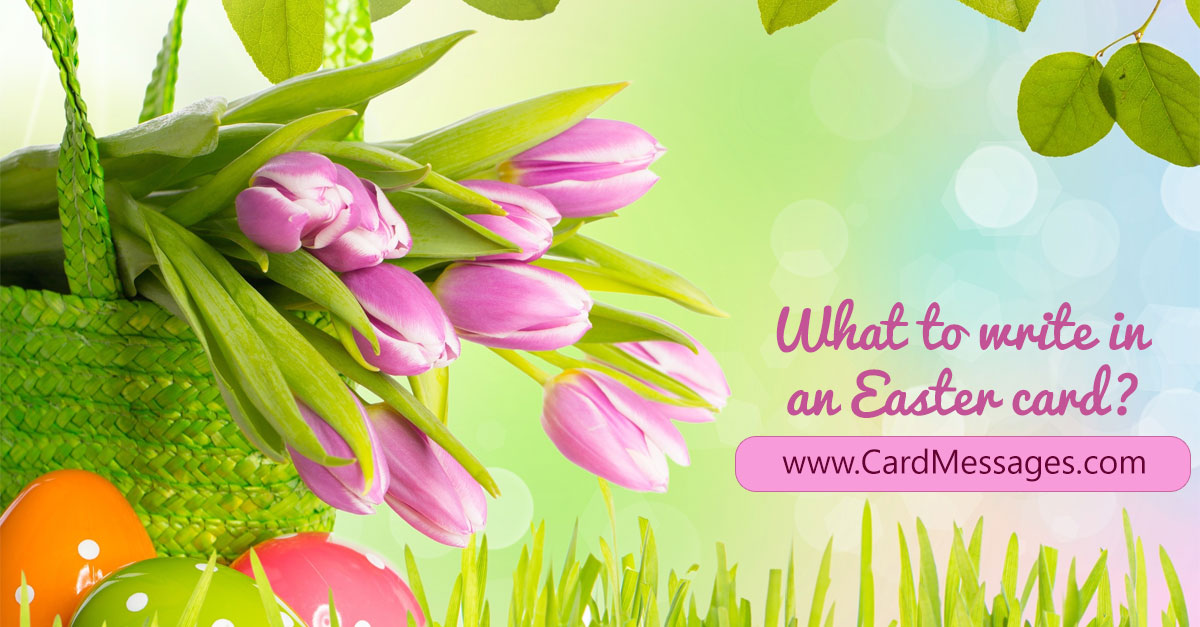 Easter, the celebration of Jesus Christ's resurrection from the dead and ascension to heaven, occurs every spring. Modern symbols of brightly colored Easter eggs, chocolate bunny rabbits, and multi-colored jelly beans have breathed new life into this religious holiday. Sending Easter wishes to your friends and loved ones shows you care for them and think of them. Whether you're at a loss for words or need a bit of inspiration, this website can help you find the right Easter greetings to include in your card, e-mail, or other message. We here at www.CardMessages.com wish you and your family a terrific Easter holiday!
Happy Easter Messages
---
We hope you have been able to find some terrific Easter card messages and Easter greetings on our CardMessages.com website. Whether you wanted to make a Happy Easter card using the Easter sayings from our collection or just needed some inspiration to create your own, we are sure you were able to find some message to fulfill your need. Please feel free to share our website with your family and friends so they can have the same successful experience that you have had. If you have any suggestions, please contact us.