Birthday Card Messages. What to Write in a Birthday Card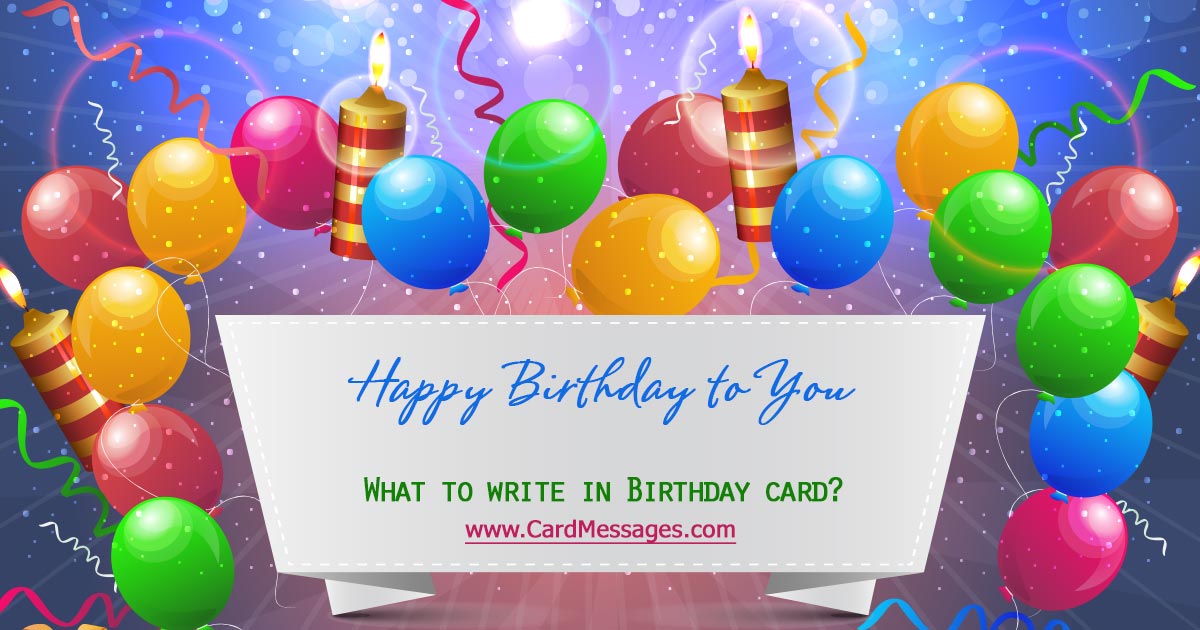 Celebrating birthdays with family and friends helps make our years that much brighter. From the first piece of cake smushed against our face as a one-year old to the joy of great-great children singing Happy Birthday to us, we all have reasons to smile and be joyful during our birthdays. The Happy Birthday wishes and Happy Birthday messages you will find on this site will help you create the perfect Birthday card for someone special. We here at www.CardMessages.com aim to make your creations more personalized, unique, and happy. Please search through all our categories to give you more ideas on what to say.
Birthday Card Messages
---
We hope you will find all the birthday wishes for any occasion on our website. Whether you're pressed for time or just can't seem to find the right words to say, you will either find them here or gain the inspiration you need to create your own birthday quotes. Please feel free to share our website with your family, friends, and colleagues together with your own positive stories of creating the perfect and unique happy birthday messages. If you have any comments, please contact us to let us know how we are doing. We here at CardMessages.com hope your birthday celebrations with your family and friends are spectacular!