Get Well Wishes. What to Write in a Get Well Soon Card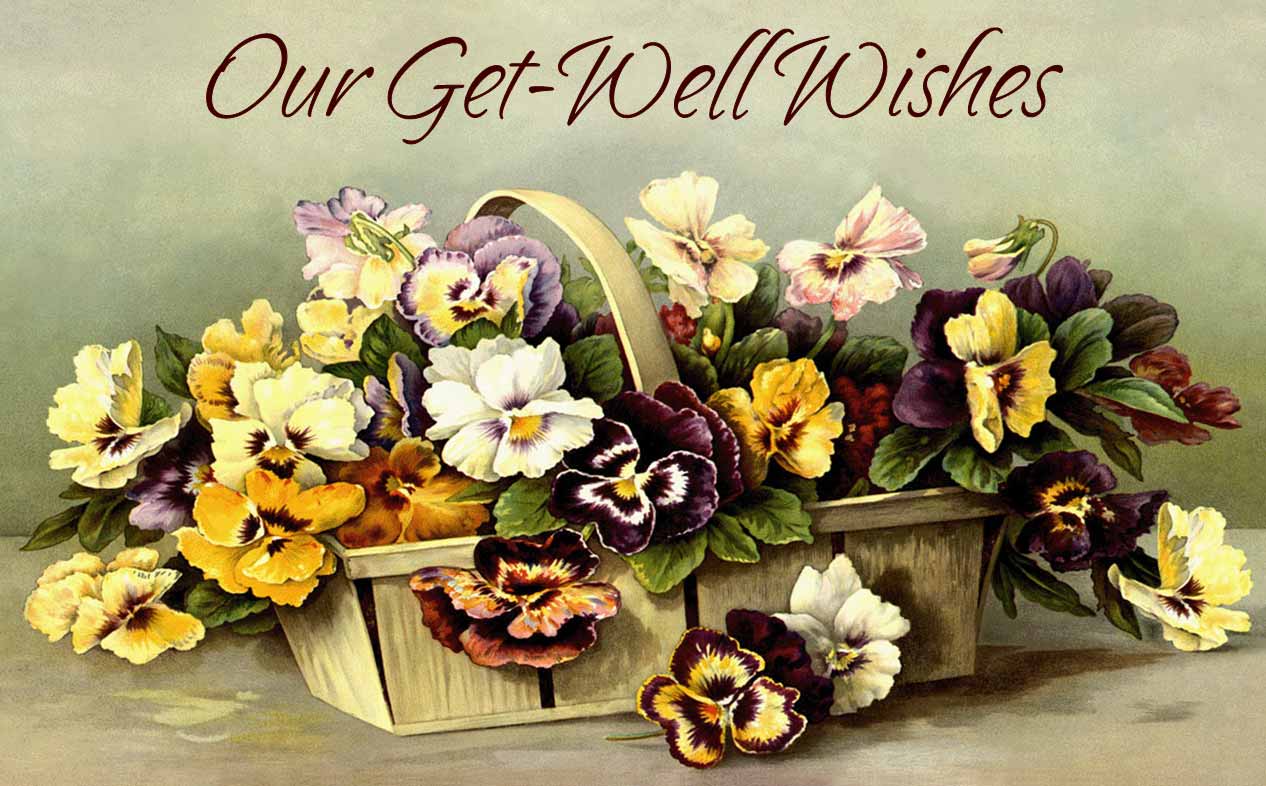 Sometimes life makes us feel poorly either with the common cold, the sniffles, or something more. Sending Get Well messages of hope and good will can help make the person in need feel loved even more and bring a smile to their face and heart despite their illness or other challenges. The Get Well quotes you include in your Get Well wishes for them can aid in boosting their morale knowing that you're thinking about them and wishing them back to health. So check out the messages and quotes here and send them a card today. We here at Card Messages wish you all the very best!
Get Well Wishes
Recovery Quiz Question: whose clothes are dragging on the ground because of you? YOUR DOCTOR His pockets are full of YOUR CASH! I guess your operation went well! Get better real soon!

Every time I think of you I am hoping for you to recover REAL SOON!

We really think the world of you Now is a time when we realize, even more, how much you mean to us. We are here for you. Get well soon!

It could always be worse! Enjoy not being at the bottom of the health barrel! Get Well Soon!

May your today be wonderful and your tomorrow even better! Had you on my mind

Wishing you better and expecting that tomorrow will find you in better health!

May this little card: 1) Bring you sunny thoughts, and 2) Help you to feel much better!

If God takes care of the animals and the plants, how much more will He do for His loved ones? You will see! Praying for your speedy recovery.

Accident? You? Bummer! Well, you'll be back and at 'em in no time! Take care.

Don't you WANT to feel better? Well, we want you to feel better too So, we've been wishing it every day! Get Better Soon!

We can learn so much from dogs. Just take care of yourself and "go" whenever and wherever you want!

Nobody likes accidents. They stink! Wishing you a speedy recovery!

May The Lord forever protect you and give you strength in your healing.

May you get better and better! That's my prayer for you!

Tell that little critter to leave you alone. Those flu "bugs" can be so annoying!

That whole apple-doctor thing is overrated. There is totally no scientific proof of that otherwise, YOU WOULDN'T BE SICK!! Wishing you well

I hope that it makes you feel much better knowing that prayers are going up on your behalf. Get well soon!

Things may not happen "exactly" as you thought they would during your hospital stay. Yes, the nurse may come. When that will happen? Your guess is as good as mine! Feel better soon!

Just in case you were wondering Yes, I talked to Him, too. I told Him all about you. I figured that God could do so much more for you if I joined those that were already asking! Feel better soon

I wish you a recovery that includes doing nothing not even for something as small as a plant Nothing means NOTHING! Hope you feel better real soon!

Sending you kisses from everything under the sun including this little green frog. I was going to exclude him because of the whole "wart" thing, but thought he would get offended. Get Well Soon!

You have some of the most valuable doctors on the planet helping you to get better. I know because I've seen their cars!

You're not well yet? No worries a healthy you will be up ahead!

Recovery is what's up ahead for you and our thoughts of healing are being sent. So, relax and know that this time of recovery, could be good time spent. You deserve to do the best that you can for your health.

They say that you didn't need them anyway. I hope they were right! But, hey, what's done is done. Get your rest and eat your way happy!

Alright on your mark make well your goal!

EVERYBODY who's ANYBODY wanted to get involved in this "feel better" card. But, YOU'RE SOMEBODY who we miss like crazy so we just couldn't get it together GET WELL SOON!
---