Friendship Messages. What to Write in a Friendship Card or Note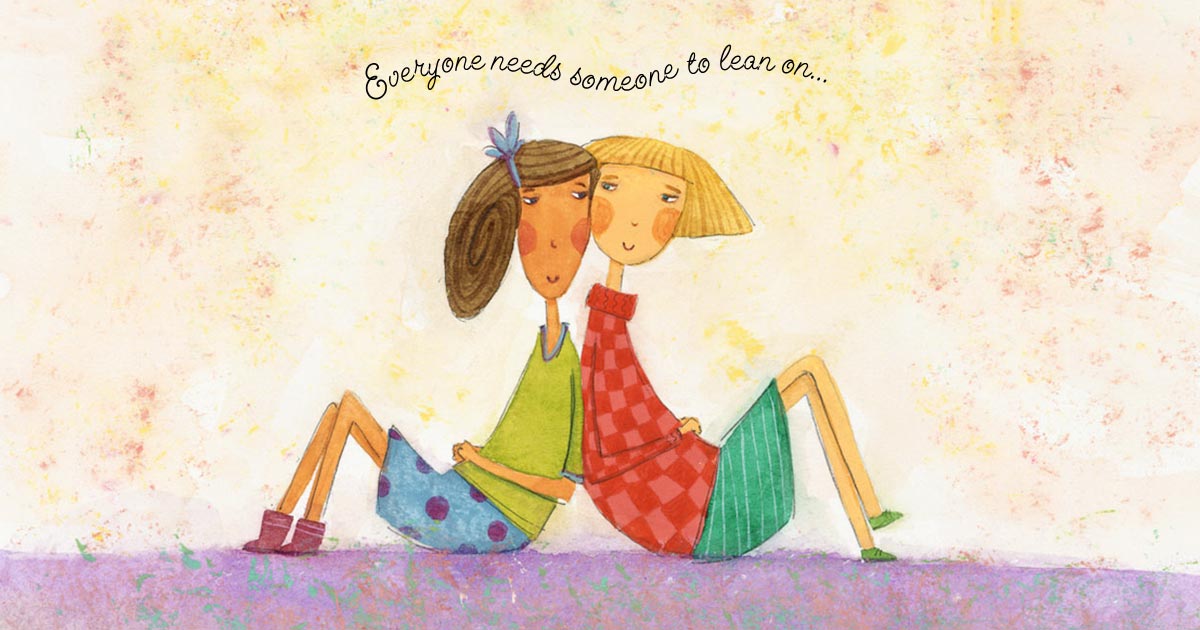 Your friends are there for you no matter what. Many of them would give you the shirt off their back or the last dollar in their pocket. And you would do the same for them. Sometimes creating friendship messages for no specific reason other than wanting to tell them how much they mean to you, will help make your friendship extra special. The friendship quotes you use from this site will make them smile knowing you are their friend for life. So check out the messages and quotes here and send them a card today. We here at Card Messages wish you all the very best!
Friendship Messages
My smile gets bigger when I think of having you as a friend.

Our friendship seems just get better and better with time!

You understand me like nobody else and you are a perfect person to listen to my ridiculous rantings! I am so grateful for you!

I could go from A to Z telling you how fabulous you are and what you mean to me in my life. You know I could don't dare me!

I am who I am because I have great friends like you. If you need me, I'm here.

Our hearts are always intertwined because we're true friends!

I've given up trying to count the ways that your friendship has touched my life. Let's just call it "A LOT"!

So much of my life is made more wonderful because I share a friendship with you.

With a friend, everything is more fun!

You are a gift from God and a friend that I'm glad to have in my life.

I have so many wonderful moments in my life because I have you for a friend.

a kind word a listening ear a warm heart a friend

God is so perfect. He perfectly picked me for you and you for me!

My days are shinier with you!

Being your friend is one of the best blessings that God has given me. You're sweet and super nice. You're a friend that I plan to treasure for the rest of my life!

What do you do when you've used all of your vacation days and you need a break? Well, I just call you. My life is great!

Wish that I could see you smiling right now. It would brighten my day just for you to know that you're on my mind!

I will stop right now .There is no way that I could possibly measure your friendship.

I hit the jackpot when we became friends.

God blessed me real good with a friend like you! God is awesome!

I have so much to talk to you about and a whole lot of nothing It's great having you

Our friendship is great and so is our God. He's given us something that's a valuable part of our lives.

We can really do great things by working together because God has made us friends!

Never a dull moment with a friend like you!

One part kindness, one part listener, one part wonderful a totally perfect friend.

We may not always make time to chat, but we keep our friendship at heart. That's what makes it so wonderful!

You are always the best friend ever. It's just a skill that you have!

Our friendship makes a real splash in my life! It's so awesome!

All through the day and all through the night, you're a friend in deed and I appreciate having you in my life!

You're a part of my life and everyday is more special because of it!

You always put a smile on my face, Godchild!

Sharing moments just like friends is why our friendship will never end!

You're in my heart and in my thoughts Hope that this finds you in a happier state of mind.

Our friendship is on Bible order. It's like Alpha and Omega forever!

We can sure have a ball together, Friend!

Like the best to go restaurant, I will always be ready to help you and stop by when you call.

Friends forever you and me!

You never have to worry about having to handle it all on your own. I'm your friend and I'm willing to help in any way that I can.

I never realized that a friend could mean more to me than my own flesh and blood but you do!

So glad you're different from the rest normal is so overrated!

Your friendship adds a little pep to my step!

Just knowing that I have you for a friend helps me to get through the rough spots. You have so much to offer me and you give so much of yourself without asking anything in return except friendship.

Within a special and serene place in our hearts and minds is a shared friendship that is completely divine!

Sometimes, I try to get these new recipe ideas online. Eventually, the "real me" kicks in and I just go to my favorite fast food spot.

Ever heard of a desperate housewife? Ever heard of one that wasn't?

I'm having a fantastic day thinking about how fantastic my friend is! Thanks for being my friend.

I am completely fine with using all of those smile muscles when you're around. If you can get a good smile workout in for friends, who can you workout for?

Nobody on the planet could be a better friend than you!

Nobody knows you like I do and I won't tell a thing! You're super great and you're my friend!

You are definitely princess material royally cool!

Now I now why you always seem to wear that cape It's because you are truly a super part of my life!

I don't always have to tell you the role that your friendship plays in my world. I'll just reassure you that it's a great, big one!

We have this ability to relate to each other no matter what the circumstance. That's a real friend. Like, you'll totally understand if I couldn't find my favorite shoes because I left them in my gym bag in my trunk. It's amazing!
Related Pages:
---