Friendship Messages. What to Write in a Friendship Card or Note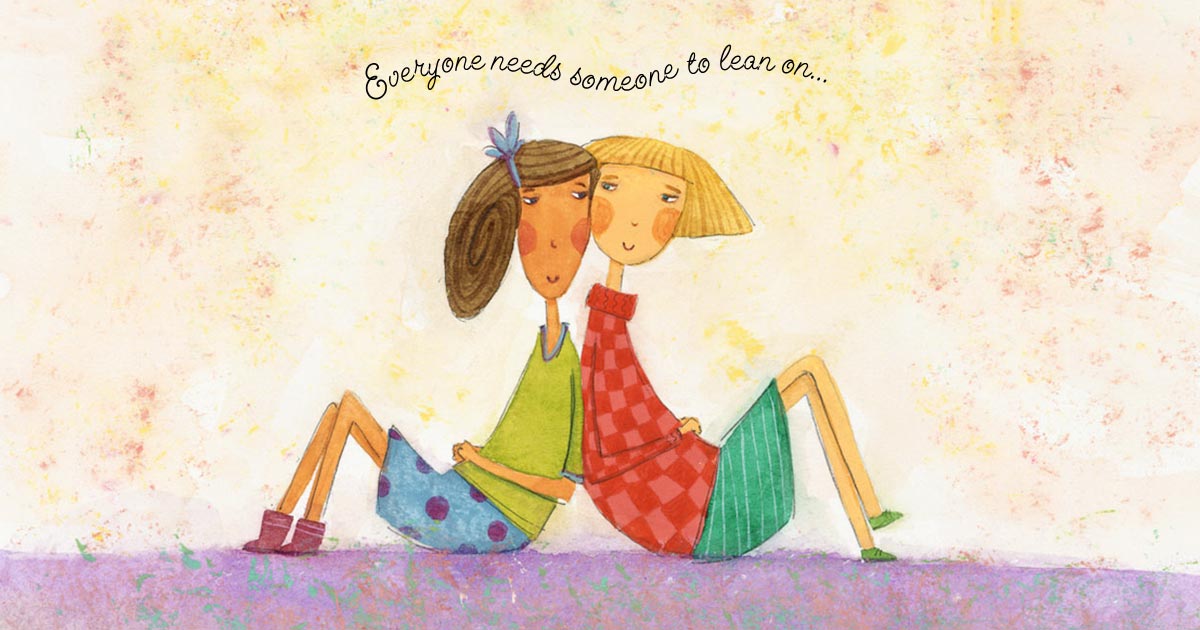 Your friends are there for you no matter what. Many of them would give you the shirt off their back or the last dollar in their pocket. And you would do the same for them. Sometimes creating friendship messages for no specific reason other than wanting to tell them how much they mean to you, will help make your friendship extra special. The friendship quotes you use from this site will make them smile knowing you are their friend for life. So check out the messages and quotes here and send them a card today. We here at Card Messages wish you all the very best!
Friendship Messages
Not only is Jesus a friend of ours, we're a friend to each other.

Not everyone has a friend like you. I know this. Not everyone has a friend like me. I always knew that our friendship was priceless and true treasure!

I'm one lucky half of a great friendship!

Pinky swear, we're friends until the end.

Anywhere on the planet that you decide to go, you can expect that a real friend will be right there with you!

Friends stick together like glue, especially when they're looking for the perfect shoes!

If Martin had just held back a little during that first session he might still have a job!

No matter when I reflect on the friendship that we share, I know that it's a great treasure for both of us!

I'm never letting you go! You're a friend for life!

You're like a needle in a haystack. The chances of finding a friend like you were like a million to one but I did!

Nothing will tear us apart because our friendship is anchored in our hearts!

I cannot count the reasons why your friendship is so important to me. It's just too many!

Sometimes I cry so hard with laughter! You crack me up like nobody else!!

Everything that I need in a friend I have found in you It's true! Let me guess, you thought I was going to say that I found it in my cat, right?!

We are so much alike, and that's why nobody really gets how we can be so perfect together. They're a bunch of ignoramuses!

You know exactly what it takes to be an amazing friend. Your secret is out!

Need to talk. I'm always up for a little small talk.

I have a totally different idea of a sex change than most. It includes getting as much of it as I can!

In case you didn't know, you were totally in my thoughts all day long!

Why don't they ask us for our advice about this whole "world be a better place" thing? We could really help things!

They just don't "get" us. They're dumb!

My prayer is for God to continue to bless you with everything that you desire in your life. I got my desire already a great friend like you!

We have a blast together because we know how to do things right! I'm so glad we're friends!

Getting any better? I sure hope so!

A yummy cup of coffee goes great with a yummy group of friends!

Put on that sweet look of yours. Guys coming close We just know how each other thinks!

We really appreciate having you in our lives! It's just awesome for all of us!!

It's hard to tell the difference between us are we related or not??

The world would be a much better place if people had friends like you to share life with!

I couldn't have found a better friend if I went to a field to pick a freshly grown one!

Any idea how bad wine is for you? You're so much like me No doubt you're wondering "who cares"?!!

Whenever in need, I'll be a friend indeed forever!

Even when your guy is no longer yours, I'll still be your buddy, and we'll still laugh like crazy over how dumb that dude is!

People are constantly trying to get me to get things. I'm so glad you're not like that!

You bring the words "True Friend" to life for me!

What we have, others may not understand. It's a friendship that cannot be divided by any man!

Yellow? If you are, I'm always here to pick you up!
Related Pages:
---