Father's Day Quotes, Wishes for a New Daddy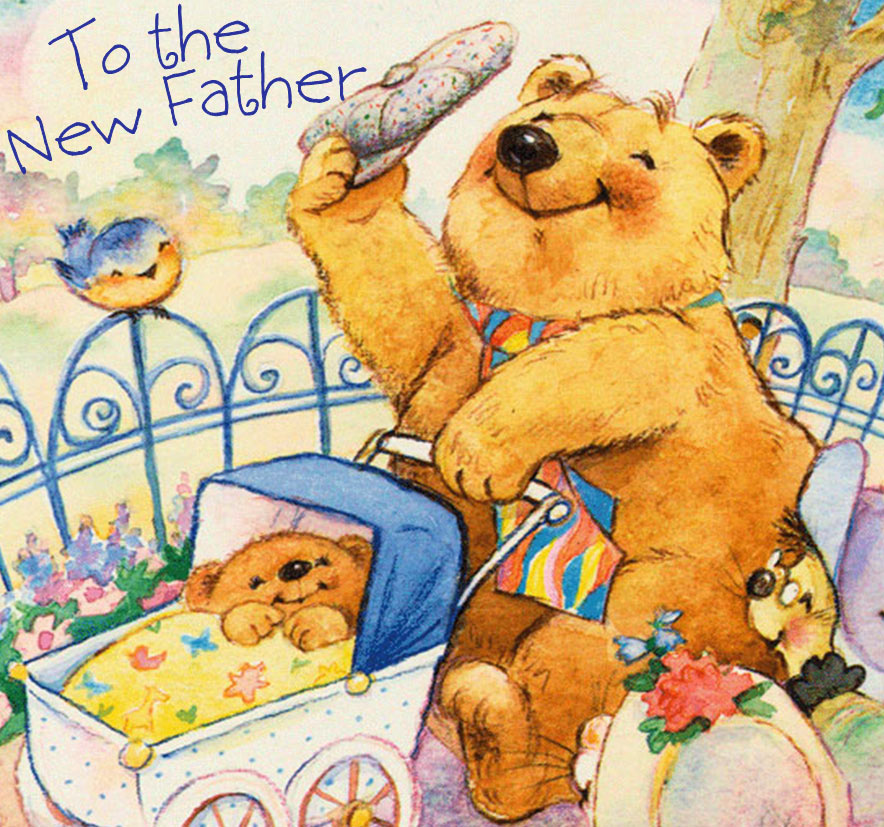 A brand new father, daddy, or dad! What can be more exciting than being a new parent for a new child? Giving Father's Day messages for new father will go a long way in adding to that excitement and make the new father feel that much more loved and important in his baby's life. The Father's Day quotes for new father you put into his Father's Day card will lift his heart and make him smile widely. A new father deserves to celebrate and to be recognized on Father's Day. He will always know you are proud of him. We here at CardMessages.com wish you all the very best on Father's Day!
Father's Day Messages for a New Daddy
Loving your child being the best example that you can be going above and beyond for your little one. That's what being a dad id all about and you're great at it! Happy First Father's Day!

When I started talking you're going to be so proud of me. I'm going to tell you exactly how much I love you and how happy you make me! Happy First Father's Day!

Hope you're starting to understand my baby talk. It's the only way that I know to tell you that I love you! Happy Father's Day, Daddy!

You have someone that will look up to you for a lifetime and that someone will make you as proud as ever. Happy First Father's Day!

I dreamed that I had an awesome dad and there you were! Dreams do come true!! Happy First Father's Day, Daddy!

I couldn't have wished for a better dad! I love you, Daddy! Happy First Father's Day!

Knowing that I have a daddy that's thumb-bunny special makes me feel great about being that thumb-bunny's child! Happy First Father's Day, Daddy!

May your first Father's Day be one to drool over!